Apples, Bats and Fire Safety..this week in school
So finally October is here...kids are in full swing of Fall crafts and learning. I saw this great craft idea this morning on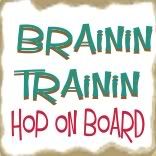 . It is making little apples or pumpkins using papertowl rolls...VERY CLEVER! Great blog for awesome crafts! I had paper towel rolls, glue and paint...so this was so easy! I cant wait to make more!
Kids started the morning with prayer and jumped right into Apples! Molly used a lapbook about matching up apples and Zachary was working on some Johnny Appleseed worksheets. We learned about Johnny Appleseed and all the walking he did while plant his seeds from PA to IN.
We then started our week long learning about fire safety and all the equipment that is worn by firemen. Watched a short DVD on fire trucks and gear and then had our craft playdate.
The kids made apple prints using 1/2 sliced apples and paint. Even the little ones loved it!
So far, Monday has been great!
w