4th of July Playdate - Plethora of pictures...
Decor:
Salad bar...love this blow up bar that you put Ice in and it
keeps for hours!
The Food:
there were many other salads, I just forgot to get a picture of them
these are made with popcorn..and other fun stuff!
My 1st attempt at the push pop
The Kids:
I used my clothes line and made a photo booth with some props...
Photo Booth Fun
Ya gotta love Izzy in all her stuff!
Happy 13th birthday to our gal pals next door!
whatda know...I finally got a picture in here...lol
The Games:
Had a good ol'fashion potato sack race...actually many of them!
Hula Hoop....fun!
More fun:
Kids took home sparklers for the big day
Goodie bags with tatoos and candy....printed off some
book marks for the mommas
Credits:
AMERICA Banner - At Second Street
Home of the Brave sign: http://tatteredandinked.blogspot.com/2011/06/free-fourth-of-july-printable.html
4th of July Party Printables: http://tweedleddesigns.blogspot.com/
4th of July Printables: http://www.facebook.com/lovepartyprintables
America the Beautiful Sign Printable: http://anythingbutperfect.com/?s=america+the+beautiful&submit=Search
Other printables: http://www.twigandthistle.com/blog/2011/06/
Little Flags on the fans hanging: http://www.partyblog.mygrafico.com/4th-of-july-party-tips-and-freebie/?utm_source=feedburner&utm_medium=email&utm_campaign=Feed%3A+MgPartyImpressions+%28MG+PARTY+IMPRESSIONS%29
Book Marks:
Ingles 360
Paper Straws: Garnish and Hey YoYo (etsy shop) also used some straw flags from her!
Printables:
The Tomkat Studio
I used so many printables and tried to track them all...If you see something that is your original work and I forgot to include a link back to you, PLEASE let me know I want to give you credit for it for sure! Thanks!
Linking to:
Inspiration for Celebration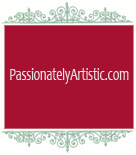 Bird's Party Blog