Farmhouse Friday
Happy Friday - the 13th friends! Full moon and all. What a treat! I hope you had a fabulous week and you are reading this blog post healthy and happy into the new year. We had some illness at the farmhouse this week but all on the upswing now! Let's jump right in....
In homeschool
...Penguins was on our agenda this week
(when we were able to have school due to sick children)
. We did a lot of reading and crafting this week...
Girls made their own rubber stamps of something "winter". Sammie did a mitten and Molly a snowflake. They turned out good and fun for them to learn this craft.
Chalk pastels
- can I tell you friends, I needed this art medium this week. I needed something to keep me occupied during some down time and when I NEEDED a rest from taking care of others
(you ever get that way?)
. If you follow me on Instagram you saw Molly's beautiful work as well.
The weather has been strange...snow in the beginning of the week and close to near 60 at the end. global warming? not really sure but the kids are seeing the snow on the ski mountain
(can see from our windows)
and they want to get on those slopes real bad...fingers crossed night skiing next week.
What I am obsessed with this week:
Jonathan Hutcherson - You Tube channel - Oh my gosh people...this boy is going places! A former contestant on The Voice also...I had the pleasure of meeting and chatting with his mom, Traci, a few years ago at a conference - delightful family!
Chalkpastel.com - oh yes this is our art medium for this year...low cost supplies and quick return on investment! Check it out friends!
(affiliate link)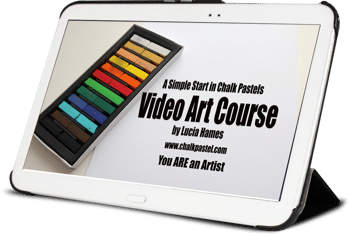 On tap for the weekend: Tonight we are suppose to get together with some friends for "barn night" - games and fellowship in their barn - it's a ton of fun!
Saturday - date day with my hubby...it's been a while...we have a ton of errands to run and ending the day/night dinner and drinks at a local distillery...
Sunday - church and my oldest and his family coming for Sunday dinner
(insert happy dance)
!
I pray your week is filled with love and good food! Enjoy and be blessed!
This post may contain affiliate or sponsor links. You can see our full disclosure policy at the bottom of this blog page.