Christmas Mantel looksee
About time I finished our mantel in the family room. I am one to toy around with it for weeks before I really am married to it. I think finally finished it today! This year I am using mostly natural elements that can easily swing from Christmas time to Winter and keep the mantel going until Spring.
This part of the display is to the right of the mantel on the fireplace hearth area.
The sled was s steal for $ 5 at a garage sale a few years ago.
New addition this year that my mother bought for us. It's a canvas painting
that matches perfectly above the sled (pictured above)
Only "spulrge" this year was the metal reindeer from Pottery Barn.
Its hard to tell but the fireplace part actually comes away from the brick wall in the back so
there is some depth to the fireplace.
Stockings will be hung on Christmas Eve.
The fireplace is used almost every evening and we love it!
Thanks for looking and be sure to check out this inspiring party over at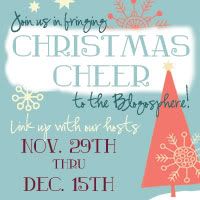 Home Stories A To Z
Southern Hospitality
From My Front Porch to Yours